Correctional
Correctional Pharmacy Services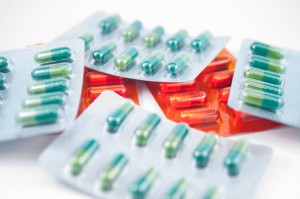 At Westwood Pharmacy we pride ourselves in providing the highest quality pharmacy services, developing and maintaining long-lasting relationships with our customers, and cost containment. With over 50 years of experience in the pharmacy business and serving a wide range of facility sizes, we are equipped to provide pharmacy services to your organization no matter how big or small. We are able to improve patient care while concurrently saving our customers money through use of our cost-controlling, clinically responsible formularies which provide a variety of utilization reporting options.
As one of the largest correctional pharmacies on the east coast and Virginia's leading provider in pharmaceutical care (servicing 1 in 2 inmates), Westwood Pharmacy is able to obtain deep discounts. This is because we are part of a large group purchasing organization (GPO), which affords us with the ability to have direct communication with pharmaceutical manufacturers. Because of this, we can negotiate reduced prices on medications. All of these discounts and competitive prices are passed onto our clients. Along with our deep discount prices, Westwood Pharmacy uses formulary management, drug utilization, and other cost-containment methods to reduce the monthly expenditures of its facilities.
By providing same day service, next-day morning delivery, Saturday delivery, and the latest cut-off times in the industry to all of our clients, we facilitate swift medical care that will improve the patient's well-being. Our company transcends the services offered by larger pharmacy providers because we still adhere to our small business principles that value building long-lasting relationships with our clients.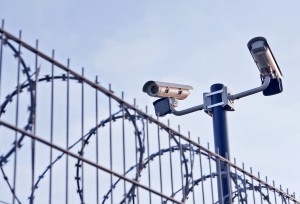 Westwood Pharmacy fosters face-to-face relationships between our employees and yours to form positive long lasting relationships. We feel this separates us from our competitors and allows us to have a mutually beneficial partnership with our clients throughout the course of the contract. Additionally, Westwood Pharmacy has one of the highest retention rates in the business and we have managed to do this through our excellent customer service. With our comprehensive pharmacy services, we manage all of your pharmacy needs by seamlessly combining our clinical expertise with our managerial efficiency and accuracy.
We also offer all of our clients our correctional specific software, eLinkRx. This software was developed to drastically reduce time spent placing orders, tracking prescriptions, and managing MARs, giving your physicians and nurses more time to devote to patient care. We are confident that our firm can provide your facility with superior service, competitive pricing, and state of the art technology.
We are proud to offer truly comprehensive pharmaceutical services, all free of charge, these include:
eLinkRx

Formulary Development

Quarterly Audits

Quarterly Pharmacy & Therapeutics Meetings

Therapeutic Interchange Program

Medication Carts

Return Credit Program on Full and Partial Cards
Call today for a cost comparison!